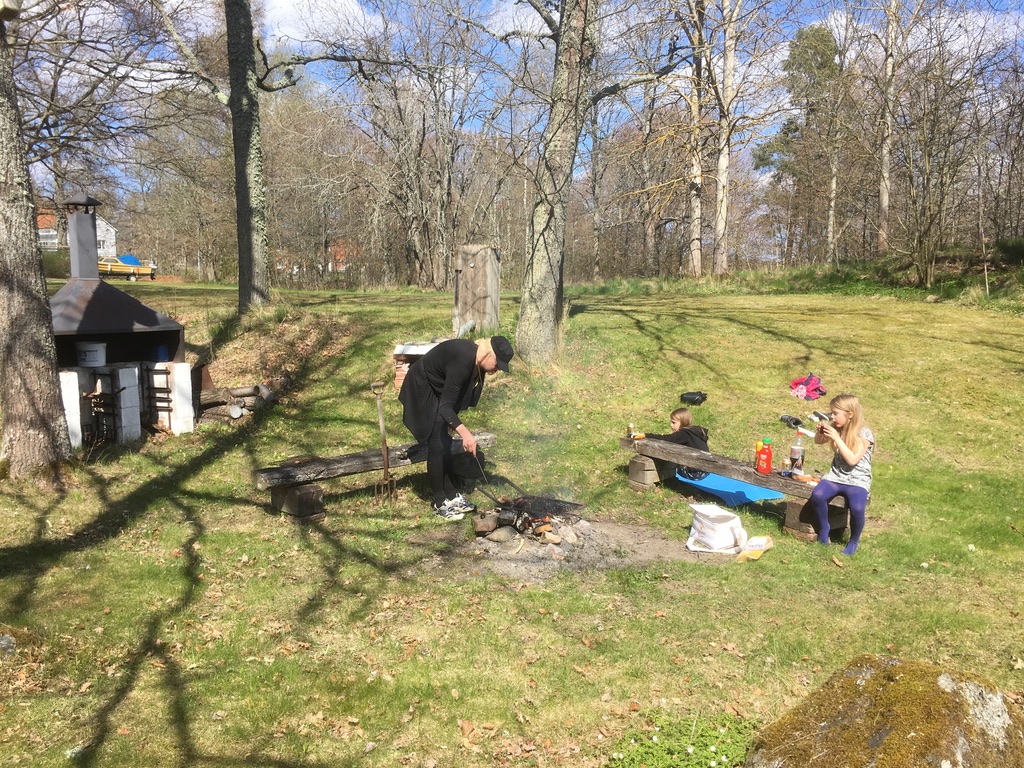 From 15.00 at the day of arrival until 11.00 on the day of departure. Accommodation, breakfast. three course dinner, coffee in the gazebo included in the price.
The garden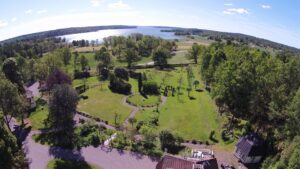 In the beautiful garden you can enjoy the scenery and nature.
There's also a soccer field and lots of space for play and games.
The Gazebo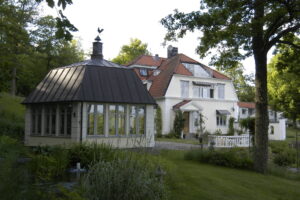 The gazebo is an octagonal shaped building with arched roof, heated floor and a fireplace. In use all year around.
The Gazebo offers a nice view of the garden and Gamlebyviken. It's located in the garden. Enjoy a cup of coffee or tea after dinner.